Let's Get Started
To get started, find out if we serve your area by entering your postal code below.
Step 1 Choose the perfect Butcher Box size for you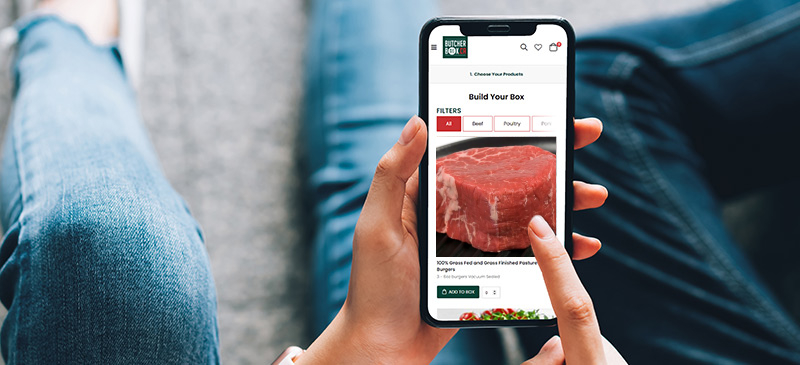 Boxes suitable for 1 person up to families of 5!
We have boxes suitable for 1 person living in a condo up to families of 5 or more eating meats regularly and everyone in between. Select the box that best represents your needs … don't worry you can always change your box before finalizing your order or on any future orders.
If you're not sure how, simply call our customer support at 905-593-2648 and we'll be happy to help.
Step 2 Customize your Butcher Box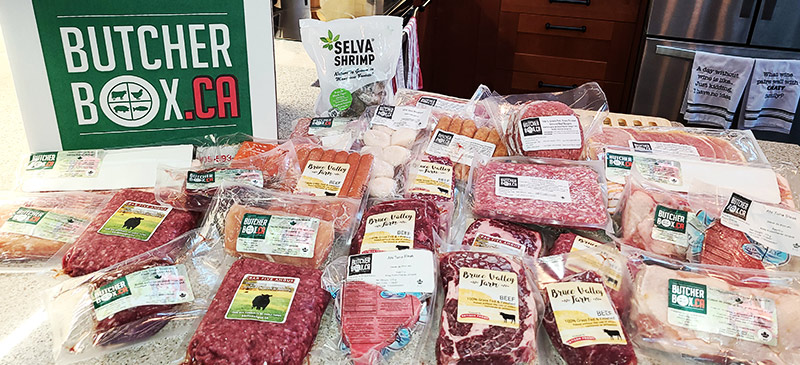 The combinations are endless!
This is the fun part. Have a look at all of the products available and select the items that you and your family eat the most. You can select the same item multiple times or select different items.
The best part is, you're never locked in. With Butcher Box, you're able to log into your account at anytime and make changes to any future order including changing the products, delivery frequency, order size. Since you're never locked in, you can pause, skip or cancel your order at anytime before the next process date.
Step 3 Free Delivery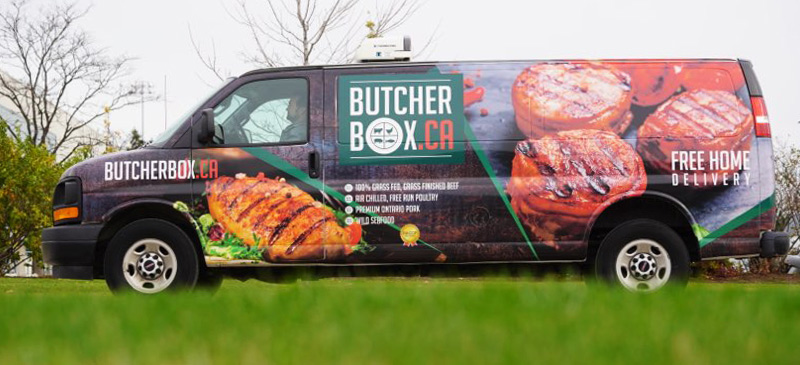 Sit back and relax!
Your HACCP certified naturally raised meats are on their way. We have very flexible delivery options to make it easy for you. Within a few days of your order being placed, you'll receive an email with your delivery confirmation. We prefer to deliver in person using our own delivery team members therefore we do everything that we can to work around your schedule.
However since we do deliver throughout most of Ontario and Quebec, we may not be able to utilize our own delivery truck, at which point we would ship using one of our major courier partners. To do so, your order is packed in an insulated box with dry ice, ensuring the meats remain frozen until the end of the shipping day. We can even deliver it to your work in a insulated box with dry ice, that way it's ready for you to take with you that night.
In every case, we do everything possible to make sure the delivery works for you and all of this at NO ADDITIONAL COST.